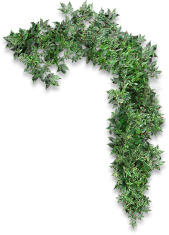 English
Welcome to Jura Farm Furano !!
Farm is situated in the center of Hokkaido, in Furano city where mountains and rivers offer a marvellous landscape and their picturesque nature attracts numerous tourists coming over every every year.
Benedict traveled over 67 countries in the world and Japan He useded his little "Hearyed traveler" He used to be a "Salary Man" as Japanese people call, but always dreamed to be a farmer living with the nature ... and finally his dream came true! He owned his little farm over here and now lives with his family in this peaceful village surrouded by beautiful mountains.
Jura Farm is commited to growing crops which are good for your health, to provide our customers with sustainable agricultural practices.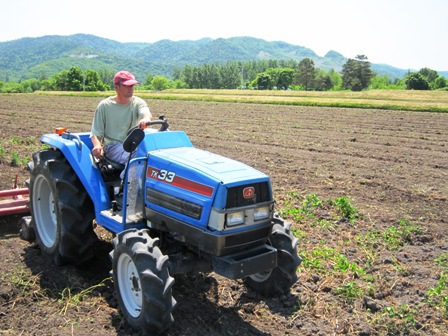 In His Home Country Switzerland , He Learned About The Herbalism, Specially About The French Traditional Usage Of Herbs. He Makes Dried Herbs, Herbal Mixtures, Herb Tea And Herb Oil, And Herbs Are Our Our Family 'S Indispensable Companion In Our Everyday Life. Raises A variety of herbs & European vegetables such as French black & yellow radish and topinanbour, using only fertilizer and the natural pesticide made by himself from plants & leaves from neaby forests in Furano.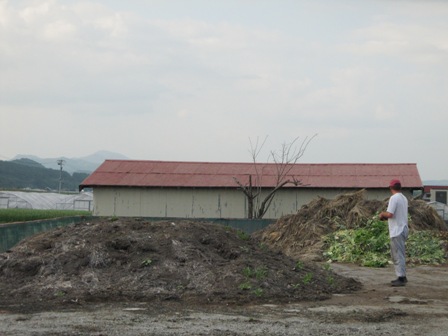 Jura Farm also produces delicious Japanese traditional rice, Furano melon and sweet corn, and they are raised with minimum use of pesticide. We do not use any chemical herbicide, therefore pulling weeds manually is our daily duty!
We send our products across the country. Please have a look at our Shop .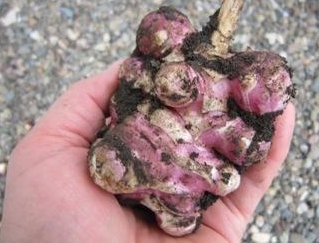 The use of the farm products and this is actually a delicious yummy for our farm products !!
【Topinambour from Quebec, Canada】
Please visit also our youtube Jura Farm channel at :